5 Smart Money Tips for Australians to Thrive Financially in 2023
Wealth Creation Resources
Wealth Creation Calculators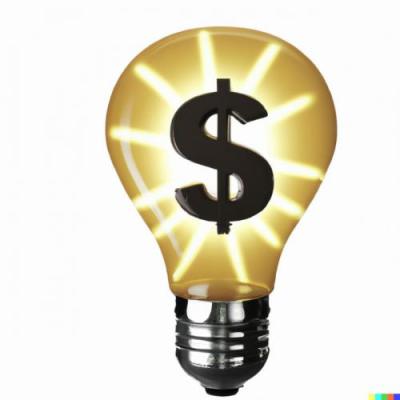 As we are entering the new year, it's important for Australians to start thinking about their finances and how they can make the most of their money.
Here are five smart money tips for Australians in 2023:
Start investing in renewable energy stocks
Climate change has become an increasingly important issue in recent years, and as a result, renewable energy is quickly becoming one of the most important industries in the world. Investing in renewable energy stocks can be a smart financial move for Australians in 2023, as the industry is expected to continue to grow in the coming years. Some renewable energy companies to consider include Tesla, NextEra Energy, and Enphase Energy.
Make the most of tax deductions
Many Australians are not aware of the tax deductions that they are entitled to, which means that they end up paying more tax than they need to. Some common tax deductions that Australians can claim include work-related expenses, self-education expenses, and charitable donations. By taking advantage of these deductions, Australians can reduce their taxable income and save money on their taxes.
Consider a side hustle
In today's economy, having multiple sources of income can be a smart financial move. Australians who are looking to make some extra money in 2023 can consider starting a side hustle. This could include selling items online, offering freelance services, or starting a small business. With the rise of e-commerce platforms and gig economy apps, it's easier than ever to start a side hustle and make some extra money.
Prioritize debt repayment
For many Australians, debt can be a major financial burden. Whether it's credit card debt, personal loans, or a mortgage, it's important to prioritize debt repayment in 2023. This means making regular payments on time, and potentially even increasing the amount of money that you are putting towards your debt each month. By reducing your debt, you can free up more of your income for other financial goals, such as investing or saving for retirement.
Automate your savings
One of the best ways to save money is to make it automatic. Australians can set up automatic savings plans, which will transfer a certain amount of money from their checking account to a savings account each month. This can be a great way to build up an emergency fund, save for a down payment on a house, or start investing for the future. By making savings automatic, Australians can take the guesswork out of saving and make it a consistent habit.
In conclusion, there are many smart money tips that Australians can follow in 2023 to improve their financial situation. By investing in renewable energy stocks, taking advantage of tax deductions, starting a side hustle, prioritizing debt repayment, and automating savings, Australians can make the most of their money and set themselves up for a brighter financial future.
Author: FinancialServicesOnline
Published: Thursday 9th March, 2023
Last updated: Friday 10th March, 2023
Share this article:
Financial News & Information
Popular Wealth Creation Articles
12 Reasons Why People Don't Get Wealthy


Anthony Robbins is one of the top success coaches in the world, having coached star sports players, heads of states and Fortune 500 executives. In his Get The Edge program, he listed 12 specific reasons he has come to observe to be the leading causes for most people's lack of wealth.

- read more
Recent Wealth Creation Articles
How to Succeed in Business (Without Losing Your Soul)


This book is a guidebook to success in business and professional practice.How you define 'success' of course is entirely up to you - we all have different goals and aspirations and come from divergent backgrounds and circumstances.The fact that 'success' is a fluid concept does not mean that it cannot or should not be pursued vigorously and enthusiastically.But at what personal price? Click to Download Free

- read more
Follow us!
Financial Services Online on social media
Stay up-to-date with the latest news, views, products, information & resources from Financial Services Online