This free Boat Loan Repayment & Amortization Calculator will help you to determine the repayments on a Boat loan after taking into consideration a number of factors including a deposit and/or the trade-in value of any existing Boat.
Simply enter the details below and click the [calculate] button in order to calculate the monthly Boat Loan repayment amount.
Boat Loan Details: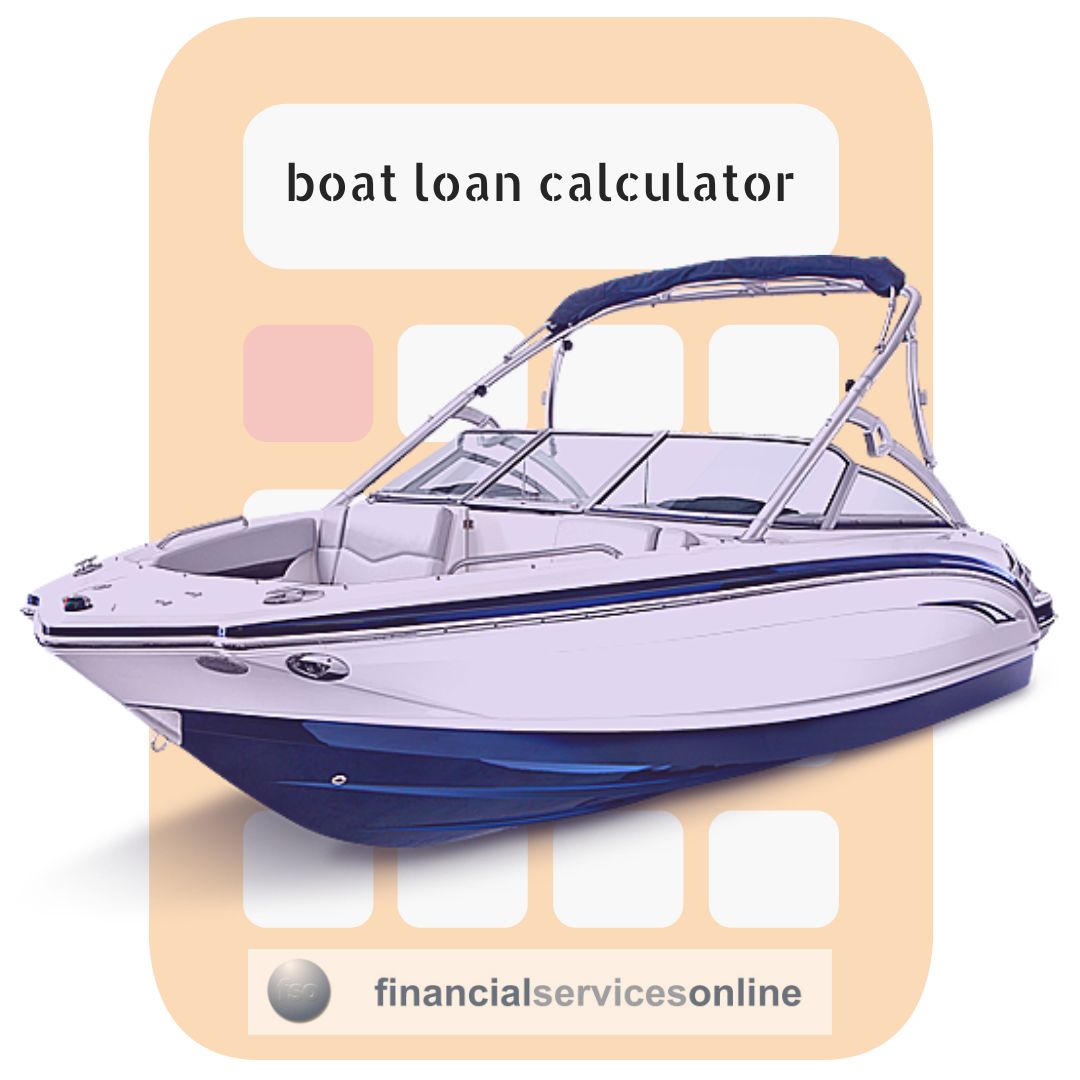 Important!
Boat Loan Interest Rates differ from lender to lender and will depend on your individual circumstances (credit history, employment status, age, etc.). To find out if you qualify ... and for a free, personalised interest rate and repayment quote, please CLICK HERE
Boat Loan Amortization Calculator
The following amortization graphs detail month-by-month data on the progress of the proposed loan. The first chart below examines the reducing loan balance over the course of the finance contract term. The second graph illustrates the portion of each monthly repayment allocated to payment of interest vs principal reduction.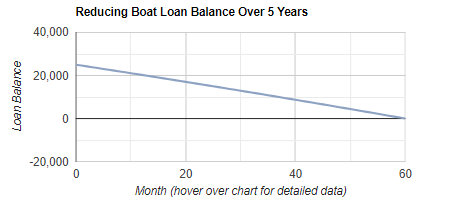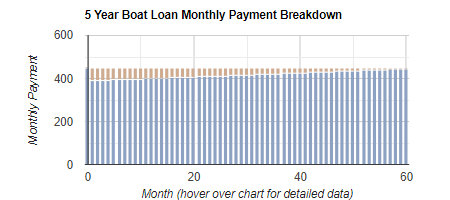 Share this calculator:
Boat & Marine Loan Finance Resources