This free Personal loan repayment & amortization calculator will help you to estimate the repayments on a Personal loan after taking into consideration a number of factors.
Simply enter the Loan Amount, proposed Term of Loan and Interest Rate below, then click the [calculate] button in order to calculate the monthly Personal Loan repayment amount.
Personal Loan Details: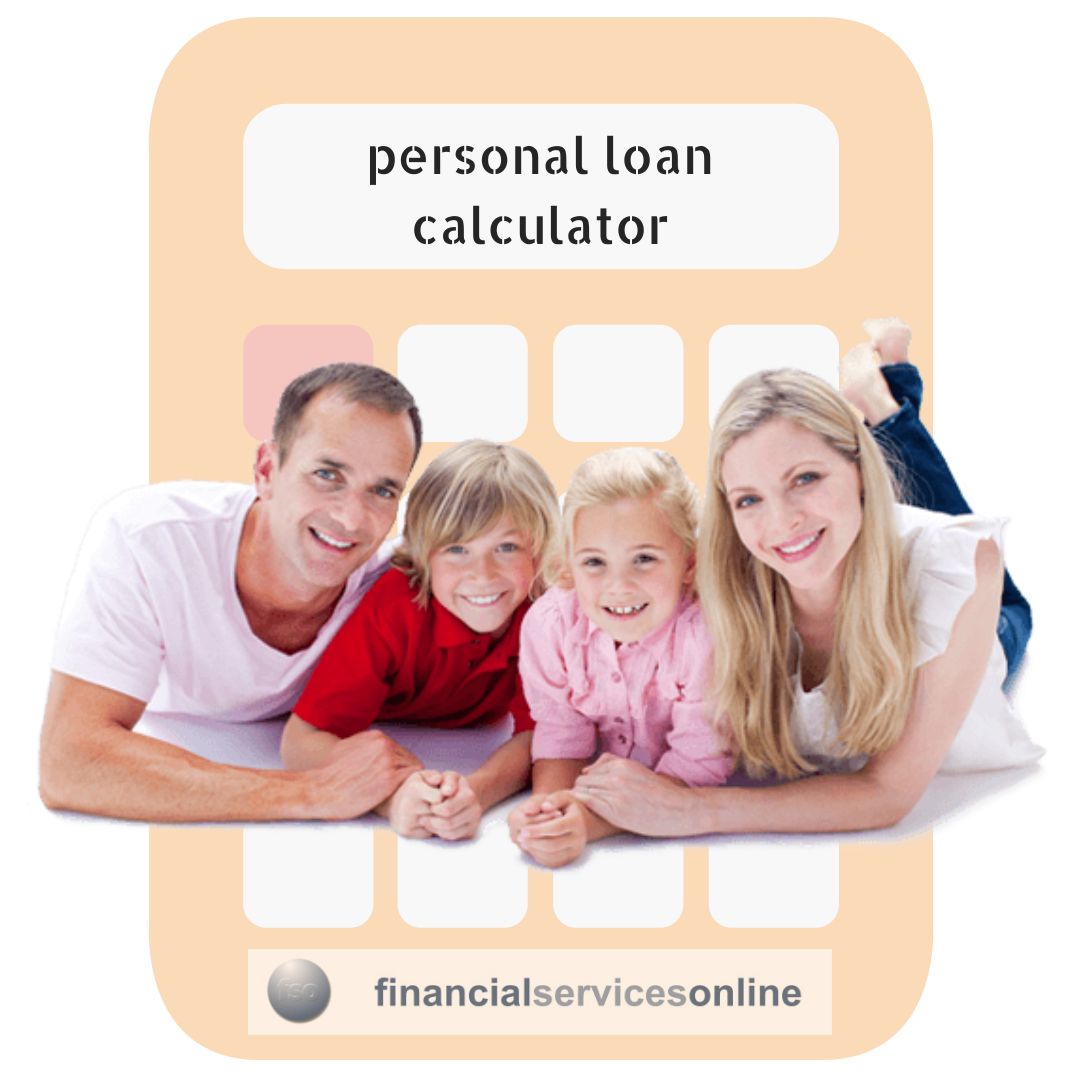 Important!
Personal Loan Interest Rates differ from lender to lender and will depend on your individual circumstances (credit history, employment status, age, etc.). To find out if you qualify ... and for a free, personalised interest rate and repayment quote, please CLICK HERE
Personal Loan Amortization Calculator
The following amortization graphs detail month-by-month data on the progress of the proposed loan. The first chart below examines the reducing loan balance over the course of the finance contract term. The second graph illustrates the portion of each monthly repayment allocated to payment of interest vs principal reduction.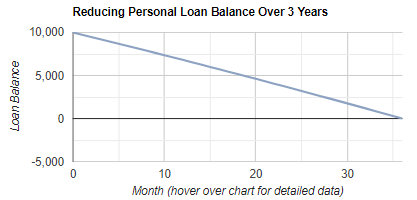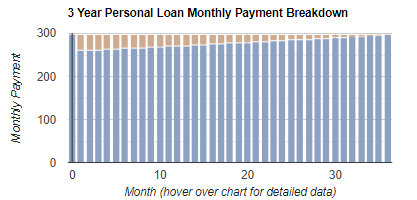 Share this calculator:
Personal Loan Calculators
Loan Amount
This is the total amount that you wish to borrow. Personal Loan amounts generally range from as low as $2,000 up to $50,000.
Loan Term
The Personal Loan Term is the number of years over which the personal loan will be repaid.
Most personal loans are taken over a 2 to 5 year term but there are both bank and non-bank lenders offering personal loans with a longer loan term of up to 10 years..
Interest Rates
Personal Loan Interest Rates are typically higher than secured loan finance options.
Interest rates for personal loans vary from lender to lender. Factors that may impact on your interest rate include:
Credit history

Applicants with a good credit history may qualify for a better loan interest rate.

Employment status

If you are not a full-time permanent employee you may expect to pay a higher interest rate. This is partly because there are only a limited number of lenders offering personal loan finance to applicants without reliable employment.

Amount of the Loan

Small personal loans, aka payday loans, generally attract higher interest.

Term of the Loan

A short-term loan offers the lender only a short period of time to recover their costs in establishing the loan and may mean higher interest rate. Longer term loans will factor in future interest rate movements.