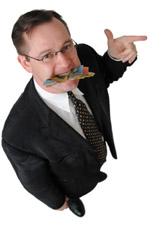 It's as easy as ...
Select the type of lead you want

Buy leads nationally, by state, district or individual postcodes

Choose the amount you want to pay per lead

Nominate a weekly budget

Receive leads in real-time
One of the greatest challenges for any business is to attract new customers ... but not just any customers, you want to meet the right customers ... customers who know they need your products and services and who are ready to to buy.
At Financial Services Online, we find these customers for you ... customers who are ready to buy the products and services you sell.
Finding new customers can be time consuming, but it is a critical part of building value into your business.
We invest heavily in marketing to consumers who are looking for people like you.
We qualify them for you and we send you their details - and you increase your sales, your customer base ... and the value of your business.
We currently generate new business enquiries for Insurance and Finance Advisers Australia-wide covering home loans, wealth creation / mortgage reduction strategies, car loans, business and commercial loans, personal loans, life, trauma and income protection insurance, business and commercial insurance, home and contents insurance, professional indemnity insurance, public liability insurance and more.