Login | Free Registration | About Us
About Financial Services Online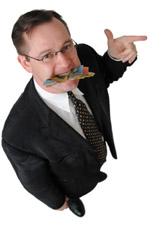 #1 in Lead Generation

4
over 20 years experience
4
supplying over 1,000 leads per week in Australia
4
no joining fee
4
set your own price
4
stop and start when you want
FinancialServicesOnline is a division of Clark Family Pty Ltd A.C.N. 010 281 008, and is dedicated to helping individuals and businesses locate the best sources of financial products and information available via the internet.
We are not insurance or finance intermediaries, nor do we give financial advice.
Our role is to connect people with people - and to facilitate the introduction of specialist financial resources.
Contact details
Postal address - PO Box 1183 Palm Beach QLD 4221
Telephone - 0419 429 754
Email - contact us
---
To register now simply click here.