Credit Cards: Identity Theft and Credit Protection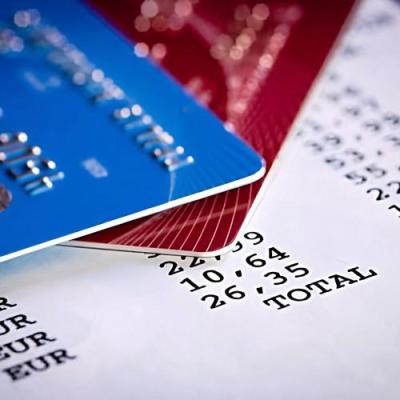 Credit card fraud and identity theft have become widespread not only on the Internet but offline as well.
Learn how to avoid these risks and protect your identity as well as your finances or credit line.
According to the US Federal Trade Commission, there are approximately nine million Americans that experience identity theft every year.
Identity theft happens when an unauthorized person takes control of your personal information, including your social security number and your credit card details, and uses it for his or her own interests.
Many companies are quick to respond to these instances. They now offer services and products that can monitor the use of your card, protect your identity, and reimburse the lost funds.
Credit Card Fraud vs. Identity Theft
Identity theft is not the same as credit card fraud although they are often connected to each other.
Identity theft is what happens when a criminal takes your identity and performs transactions with your card.
Usually, there is financial motivation with the guise, such as purchasing items online using your name.
Most thieves today can change your credit information, make new accounts, and even use your ID to commit crimes.
On the other hand, credit fraud starts when someone has stolen your card.
Once they have your credit card number, they can then use it to purchase online or even in person.
They typically resell the goods in order for them to obtain cash. Oftentimes, credit fraud leads to identity theft.
Do You Need Identity Theft Protection?
Everyone with a credit card needs protection against identity theft.
While there are tools that can be bought to help keep you safe from this criminal act, there are measures that you can do that don't cost money.
Practice them first before you resort to services with fees.
Here are some of the things that you can do to help safeguard your card and your identity:
Protect your information when performing online purchases.
Many people are now buying stuff online.
While this is convenient, there are risks that may be encountered if you are not careful.
As a matter of fact, it is easier for identity thieves to get your information online.
Make sure that you don't store your passwords and log in information, especially when you use a public computer.
Keep away from phishing tricks.
Phishing scams mimic online shopping websites and banks so that they look legitimate and can get your credit card account.
Check your credit card bills.
If there are portions in your statement that seem suspicious to you or if you see purchases that you didn't do, contact your creditor immediately.
Shred financial documents.
This is pretty easy, but most people tend to throw away their documents without even shredding them.
Desperate thieves will do anything to get your bank and personal information to use it for their crimes.
Beware of multiple swipes.
Card readers sometimes don't read the magnetic stripe in your card so merchants swipe again.
However, there are instances when the second swipe will be used to duplicate the information from your card.
Always ask for a reason why your card has been swiped more than once.
Credit cards usually come with identity theft protection. They can monitor your activities and may report to you in case there are detected changes.
While these are useful, it always pays to be a vigilant cardholder by performing the DIY methods mentioned above.
Author: FinancialServicesOnline
Published: Sunday 1st August, 2021
Last updated: Friday 20th January, 2023
Share this article:
Financial News & Information
Popular Finance Articles
How Credit Card Balance Transfers Can Damage Your Credit Rating


Since the banks and finance providers have been castigated for the way they seemingly indiscriminately awarded credit to people who could ill afford it, the chances of being accepted for loans and credit cards have decreased. Concurrently, there is a greater focus on individual's being aware of how credit works and what their financial behaviors means in terms of a credit score and history.

- read more
Credit Card Secret Guarantee


Most people use credit cards in some form or another but few truly appreciate one of the special features of credit cards that make using their credit card to insure their purchases.

- read more
Car Leasing


Leasing is an often misunderstood car financing option so, in response to subscriber feedback, we've included this article to help give you a better understanding of what it is and how it works.

- read more
Recent Finance Articles
How to Assess the Financial Impact of Refinancing Your Home Loan


Refinancing a home loan involves replacing an existing mortgage with a new one, usually with better terms and interest rates. This process allows homeowners to lower their monthly payments, access equity, shorten the loan term, or switch from an adjustable-rate to a fixed-rate mortgage, among other benefits.

- read more
Navigating Inflation: Tips for Coping with Increasing Cost of Living


Inflation is a steady increase in the general price level over time, resulting in a decrease in purchasing power. It affects the cost of living, as rising prices can impact household budgets. As prices for goods and services rise, it becomes more expensive to maintain the same standard of living. Every dollar spent buys fewer goods, leading to a reduction in real income. This can be particularly challenging for individuals and families with fixed incomes or limited financial resources.

- read more
Follow us!
Financial Services Online on social media
Stay up-to-date with the latest news, views, products, information & resources from Financial Services Online