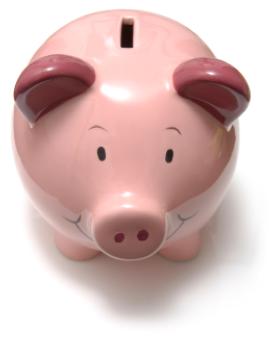 Cash is King!
With recent developments in the finance industry, people are beginning to be more conscious about having an emergency cash savings fund.
And they are also going to great lengths to make sure that this money is easily accessible and secure.
There are number of options for having your money in a secure place with easy access, but you may want to consider an online savings account before choosing a savings vehicle.
You will find some of the benefits of an online savings account listed below.
1.

Online savings accounts have higher yield interest rates than savings accounts that are at a brick and mortar bank.

As with almost every online business, the overhead is lower. There are no buildings to maintain or employees to pay.

This decreased overhead is passed on to the customer in the form of increased yields on interest rates.

---

2.

The web interfaces to these accounts are often superior to those of traditional banks.

Since using a web interface is the only way you can do business with these banks, they have to offer speed and additional features.

With many brick and mortar financial institutions, the website may be a secondary function.

---

3

Opening accounts with online financial institutions is quick and easy. Having online access to anything gives you the ability to conduct business on the weekend or at 2:00AM.

It also gives the capability of doing your banking from the comfort of your home. There is no waiting in traffic or waiting in line to get to a teller. You can pretty much do your banking your way.

---
Today's financial needs make it necessary to keep a certain amount of money in a place that has security and easy accessibility.
An online savings account can offer you both of these as well as a better return on investment than a traditional savings account.
Share this page: