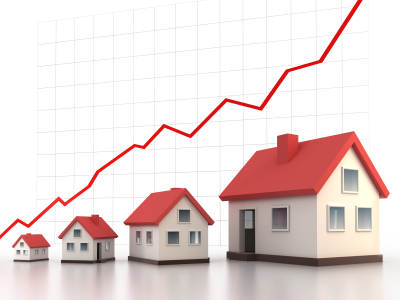 Investing in residential property
If you are considering real estate as a potential investment, there is a considerable amount of information and experience available to you. It is important to understand that the are both pros and cons of property investment and, for most people, property should only be acquired with a long term view.
Real Estate Investment
Investing in property has been a preferred means of wealth aquisition for Australians for many years.
Property is generally considered a good, safe investment over time - but there are plenty of traps for the unwary or the unprepared.
Investment Return and Capital growth
Becoming a landlord means that you enjoy both strong capital growth in your property over time as well as receiving an income along the way.
The majority of "mum and dad" property investors utilise the rental income from their investment property to offset cost of the borrowings used to purchase the investment. There are considerable tax concessions for investing in residential real estate.
A strategy that incorporates tax concessions to help offset the cost of owning an investment property is referred to as negative gearing.
You should consult an expert in the property investment field before making any binding decisions.
Property Investment Risks
Unlike investment vehicles such as shares or cash, property is relatively illiquid. That is to say that it can't be turned into cash at short notice.
Property values can fluctuate quite dramatically in line with supply and demand which can be influenced by many things including interest rates.
When mortgage interest rates rise, it not only means a direct cost increase to the investor who borrowed to purchase the investment property, it can often lead to an effective fall in the value of property.
This can happen because the additional interest costs in maintaining a rental property more expensive, less profitable and, therefore, potentially less valuable to potential purchasers.
Whilst these fluctuations can be minor, it is possible for more significant dips in the value of residential property which can coincide with the need to sell.
The are many costs involved in owning and renting a property. As a landlord, you are responsible for the upkeep, maintenance and repair of the property. Expenses such as water and council rates, insurance are the beginning, but there can be plenty of unexpected maintenance issues that can arise.
Professional Advice
The choice in type, size and location of the property, the type of finance best suited, and your own financial suitability for this type of investment are all factors to be considered carefully before getting started.
Engaging the professional advice of a specialist financial planners in the field of property investment advice is strongly recommended.
Share this page: