This free Home loan repayment & amortization calculator will help you to determine the repayments on a Home loan after taking into consideration a number of factors including a deposit and/or the trade-in value of any existing Home.
Simply enter the details below and click the [calculate] button in order to calculate the monthly Home Loan repayment amount.
Home Loan Details: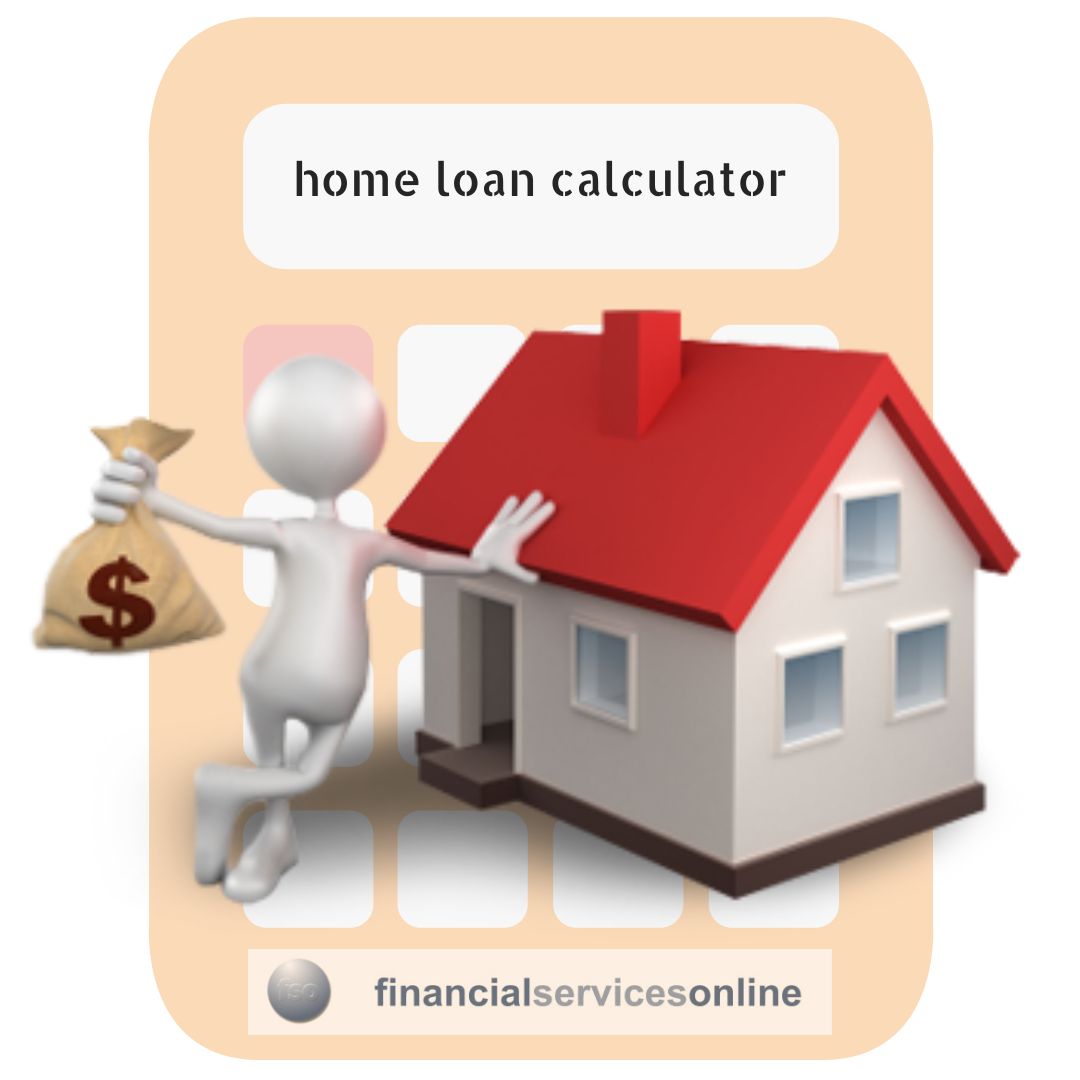 Important!
Home Loan Interest Rates differ from lender to lender and will depend on your individual circumstances (credit history, employment status, age, etc.). To find out if you qualify ... and for a free, personalised interest rate and repayment quote, please CLICK HERE
Home Loan Amortization Calculator
The following amortization graphs detail month-by-month data on the progress of the proposed loan. The first chart below examines the reducing loan balance over the course of the finance contract term. The second graph illustrates the portion of each monthly repayment allocated to payment of interest vs principal reduction.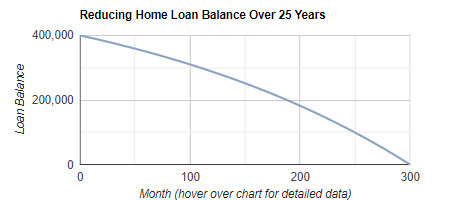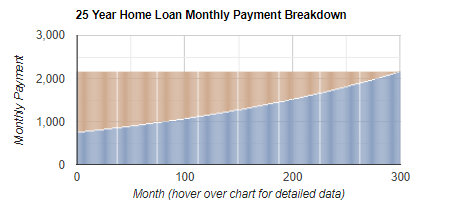 Share this calculator:
Home Loan Finance Resources
home loan repayment calculator notes
To calculate the monthly home loan repayment, you will need to enter
a Purchase Price,
any Deposit or Equity Value that you can put towards the home purchase,
the proposed Home Loan Term and
the Interest Rate that you would expect to pay.
Purchase Price
Here you should allow for the purchase price of the home plus any additional expenses that you intend to include in the home loan.
These expenses might include items such as:
government stamp duty
home insurance
mortgage insurance (if applicable)
valuation costs, settlement fees & legal expenses
Deposit or Equity Value
Whilst it is possible to get a home loan with no deposit, you will be in a better negotiating position the more deposit or equity that you can contribute to the home loan.
Deposit or equity could include:
accumulated savings
sale proceeds of another property
a gift from family
Note: Borrowing from another source to fund a deposit for a home loan is not generally helpful in getting the best deal on a home loan.
Home Loan Term
The term of the home loan is the number of years over which you intend to repay the loan.
A longer Home Loan Term will mean lower monthly mortgage repayments but you will pay more in interest over the longer term home loan.
When you take a Home Loan with a shorter loan term, you will pay more each month in mortgage repayments - but you will save on the total interest and costs associated with the loan.
Interest Rate
Home Loan Interest Rates are constantly changing. Banks and non-banks each offer different home loan rates and they each have different rates for their range of home loan products.
Mortgage lenders also tend to increase and decrease their mortgage interest rates independently of each other - and often independent to movements in the Reserve Bank's official interest rate.
Variable rate home loans are just that. The interest rate on your mortgage can be increased or decreased at any time during a variable rate loan term - generally with little notice.
Therefore, any interest rate/s used in this Home Loan Repayment Calculator should be used as a guide only.