Credit Card Secret Guarantee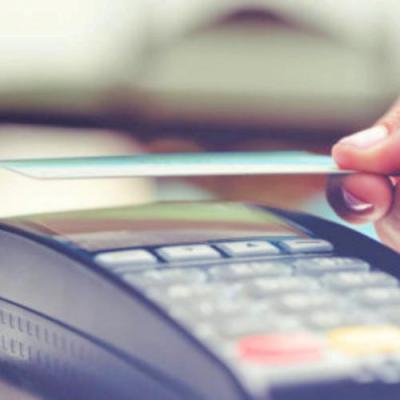 Most people use credit cards in some form or another but few truly appreciate one of the special features of credit cards that make using their credit card to insure their purchases.
Chargeback!
The credit card chargeback is probably one of the best hidden secrets of the credit card industry.
Although most consumers are familiar with reporting duplicate charges on their credit cards, not many are familiar with the term identifying the process.
That seems quite strange when you consider the fact that credit card charge backs have been in use since the inception of credit cards.
Anytime a cardholder notices an unauthorized transaction on his credit card, the first thing to do is contact the provider so that the charge can be reversed. In most cases, this will be done immediately without confirmation from the merchant.
No obligation
The card issuer is not obligated, however, to reverse the charge until he completes an investigation, but this is a courtesy to the customer.
Do keep in mind that if you dispute a charge that is later found to be valid, the charge will be returned to your card.
In addition to unauthorized transactions, a charge back may also be generated for items that were never received, items received in poor conditions, or wrong items received.
In most cases, the merchant does not dispute the charge back amount.
Don't wait 'til it's too late.
Although the credit card charge back process is a guarantee to the cardholder that he doesn't have to pay for unauthorized transactions or inferior merchandise, it's important that a cardholder understand the importance of filing disputes in a timely fashion. it will not be honored after that date.
This rule does not generally apply to transactions that do not occur in person, however.
Credit card tips
In spite of all of the safeguards that the credit card issuer allows so that you don't have to pay for unauthorized transactions, it is still your responsibility to follow good credit card tips for safety.
The most important of these credit card tips is to follow your account closely so that you know the transactions that appear.
Doing this allows you to file a dispute in a timely fashion, and avoid the potential for missing a deadline for filing the dispute. Some issuers offer an immediate reversal of the charge, but this is not a requirement.
You also must remember that if a refund is issued and the merchant disputes the charge back, it may mean that you will be charged for the merchandise later.
For this reason, it's good practice not to file a dispute unless you are certain that you have a valid case.
The dispute process has been effective since credit cards were first issued, and it hasn't changed much over the years.
Many people do not understand the term charge back as it pertains to credit card disputes, but it remains as part of the credit card guarantee nonetheless.
The process prevents cardholders from being charged fraudulently and from having to pay for inferior merchandise or merchandise that never arrived.
Knowing when a charge appears on your statement is an important credit card tip because you cannot file a dispute for a transaction that is not yet on your credit card, even if you see it under your pending transactions.
It must physically post to your account before the credit card issuer can reverse the charge.
If you follow your account closely, you will find that it's much easier to file a dispute when a problem occurs, mostly because it will be much easier to provide the transaction date.
Without the transaction date, it becomes a little more difficult for the card issuer to research the validity of your dispute, so another important credit card tip is to have all of the information necessary when you file a dispute.
Things will proceed much smoother if you are prepared with all of the information.
You can compare credit card offers on our credit card comparison page for free!


Author: FinancialServicesOnline
Published: Sunday 1st August, 2021
Last updated: Monday 23rd January, 2023
Share this article:
Financial News & Information
Popular Finance Articles
How Credit Card Balance Transfers Can Damage Your Credit Rating


Since the banks and finance providers have been castigated for the way they seemingly indiscriminately awarded credit to people who could ill afford it, the chances of being accepted for loans and credit cards have decreased. Concurrently, there is a greater focus on individual's being aware of how credit works and what their financial behaviors means in terms of a credit score and history.

- read more
Credit Card Secret Guarantee


Most people use credit cards in some form or another but few truly appreciate one of the special features of credit cards that make using their credit card to insure their purchases.

- read more
Car Leasing


Leasing is an often misunderstood car financing option so, in response to subscriber feedback, we've included this article to help give you a better understanding of what it is and how it works.

- read more
Recent Finance Articles
How to Assess the Financial Impact of Refinancing Your Home Loan


Refinancing a home loan involves replacing an existing mortgage with a new one, usually with better terms and interest rates. This process allows homeowners to lower their monthly payments, access equity, shorten the loan term, or switch from an adjustable-rate to a fixed-rate mortgage, among other benefits.

- read more
Navigating Inflation: Tips for Coping with Increasing Cost of Living


Inflation is a steady increase in the general price level over time, resulting in a decrease in purchasing power. It affects the cost of living, as rising prices can impact household budgets. As prices for goods and services rise, it becomes more expensive to maintain the same standard of living. Every dollar spent buys fewer goods, leading to a reduction in real income. This can be particularly challenging for individuals and families with fixed incomes or limited financial resources.

- read more
Follow us!
Financial Services Online on social media
Stay up-to-date with the latest news, views, products, information & resources from Financial Services Online