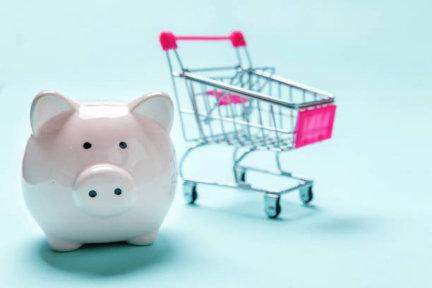 Sticking to a budget is hard enough, but malls, outlets and grocery stores don't make it any easier. With countless promotions, sales, and strategically-placed impulse-buy items, it's easy to get sidetracked and even easier to overspend!
Sticking to a budget is hard enough, but shopping centres, chain outlets and grocery stores don't make it any easier; with countless promotions, sales, and strategically-placed impulse-buy items, make it easy to get sidetracked and overspend.
Willpower and discipline are great tools to combat overspending, but many people find it hard to maintain them when faced with a great sale.
Never fear, there are a few simple tricks and tips you can use to help keep you on track and overcome the temptation to overspend.
1. Always take a list.
While seemingly simple, and even obvious, this is a great way to help keep spending on track.
If you have a specific list of items you need, you can shop with more purpose, and avoid unnecessary browsing (which all too often leads to unnecessary buying).
2. Consolidate shopping trips.
Whenever possible, it's best to combine all your shopping into one day.
This is a great way to make sure you don't spend extra time in a given store, browsing unnecessarily, or getting sidetracked from your pre-set shopping agenda.
Plus, consolidating your shopping into one big outing will save fuel in the long run, which is always a good thing, both for your budget, and for the environment.
3. Clip coupons
Check your local weekly paper for circulars and coupons.
Be sure to have your list ready when you do this, to avoid adding unnecessary items (remember, just because it's on sale doesn't mean you need it).
While you may not find coupons for everything you need, you'll likely find savings somewhere.
Over time, even a few dollars a week will add up big time.
Look at it this way: if you save just $4 per week, you'll end up with an extra $208 each year.
4. Plan ahead; shop accordingly.
Food is arguably one of the largest costs in any family's budget.
It's one that can't be skipped or compromised, and with costs of everyday items like milk rising considerably, it can be a huge drain on any spending plan.
While there's no realistic way around this need, there are ways to help maximize your spending.
Planning meals a week in advance can help you make the most of your purchases; simply plan consecutive meals that use the same primary ingredients.
Buy those ingredients in bulk to save even more. And always, always save (and use) leftovers.
5. Reward yourself.
Regardless of the best intentions, it's easy to get sucked in to unnecessary spending; it's practically human nature.
An unexpected sale at your favorite store, a discount on an item you don't need, but have wanted for some time.
You can curb overspending by operating on a rewards system.
Set goals for yourself, like limiting spending to a certain amount, and make room in your budget for a special treat or reward when you reach your goal.
If you don't achieve the goal, leave the reward money in place and try again for next month.
Having something special to look forward to will make it easier to exercise self-control and avoid splurging on items you don't really need, or even particularly want.