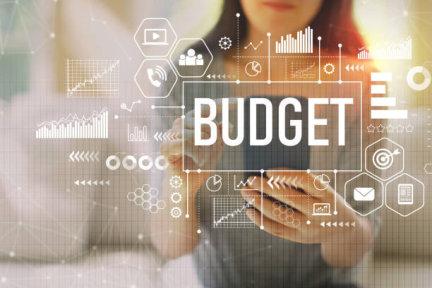 Implementing a budget is an essential component to succeeding in money management. A budget will allow you to determine exactly how much money that you have, what debts that you have, highlight the cost of any excesses that you may indulge in - and provide a general perspective of exactly where each and every penny that you possess is going.
Here are some effective budget creation strategies that can help you to better monitor your finances.
It is important to carefully consider these tips in in the context of your own budget in order to succeed on your road to financial security.
The basics
The first thing you should already know when it comes to budgeting is that these handy little financial instruments are created on the basis of two main components.
your income and
your expenses.
Naturally, it is important that you create in your budget in such a way that you are not burdening yourself with expenses that exceed your actual income.
While this strategy may seem quite simple in discussion, adhering to the standards required to do so on a successful level are a bit more challenging.
First things first
The first effective budget creation strategy is to make a detailed list of all the expenses that you have on a monthly basis. You should always start with the items that are of the highest priority.
Evaluate
You should then evaluate areas that are considered "luxury", or "extra". The following outlines some common expenses that individuals experience on a monthly basis:
House or Rent Payment
Insurance Expenses
Utility Bills
Groceries
Laundry Expenses
Cleaning Expenses
Petrol
Car Payments
Once you have established a list of the expenses that you have, it is important to add the whole lot up and determine exactly how much you spend.
Balance
You should then compare this amount to the amount that you have in income on a monthly basis. Remember to ensure to keep your spending limited.
If you find that your monthly expenses exceed the amount that you make on a monthly basis, then it is definitely time to cut back on your spending.
Find savings
There are many ways that an individual can reduce their monthly spending. The following outlines some effective steps to reducing expenses:
If you have paid music and/or movie media streaming subscriptions, you may consider cutting back on the number of subscriptions - or the package to which you are subscribed. Many people choose to cut these expenses completely if they have have access to free streaming services. Many of the paid services have a free subscription option that might require you to endure an advertisement or two every so often.
If you spend a lot of money on entertainment - eating out, movies, shows, etc,, it is important to keep your spending within your budget limits.
It may sound old-fashioned, but why not dust off a board game or a deck of cards in exchange for one night out each week?
Priorities
Establishing the priority of each expense item is a key element when it comes to creating a budget.
div>You should list the most important items first, and then worry about the more discretionary or luxury items last.
If you find that you are still coming up short, it may be due to the fact that you have over extended yourself financially. If this is the case, then you should determine how to get your debts to a level that you can feasible afford. Many choose to consolidate their monthly debts wth a debt consolidation loan in order to achieve this.
This is a great option if you face a budget deficit.
Commitment
Everyone should have a budget. Creating a budget is the easy part. Committing to a budget is the difficult part.
If you create a budget, it is essential that you ensure that you are ready to make the necessary changes that are required to stick to the budget to the best of your ability. This is what will ultimately lead to your financial success.
Unforeseen expenses
Be sure to dedicate a part of your budget to emergency purposes. It is important to have access to funding when you need it most.
You can achieve this by setting aside a small amount from each budget period to deposit into a savings account dedicated to the purpose. This way you will be better prepared for those unexpected bills - and you might even earn some interest along the way!