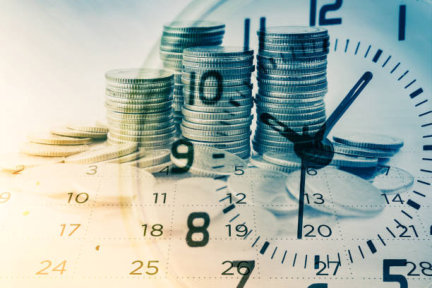 An online savings account is critical for managing your finances. It offers a good place to keep your savings and is also a good way of earning extra easy money on your cash balances.
What is an online savings account?

An online savings account is designed to hold the money you don't plan to use immediately.

Unlike checking accounts, it tends to pay a little higher rate.

Many of these accounts work like a piggy-bank as they add money to your existing checking accounts. If you don't need to spend money in the near future, you can move it into a savings account.

If you decide to use it, you can easily transfer it right back. In some cases, you can even pay bills directly from your savings account.

How it works

With an online savings account, you can easily access your cash because your money is liquid, allowing you to make a withdrawal quickly and easily. Bear in mind, however, that money in a savings account is not as liquid as it is in a checking account. The longer you keep your money in that account, the more interest you earn; you are paid just for storing your cash in the account. If you don't intend to use it anyway, it offers an excellent way of earning extra cash. Yes, it is not a huge amount, but it is still better than nothing.

For example, you have US$ 1000 and you do not plan to use it soon.

You can carry it around with you, keep it at home, or you might lose it.

If you keep it in an online bank savings account, however, you earn a little money.

The bank is also responsible for safekeeping it. If you keep your money at home and it burns down, you lose your cash. If you keep it in a savings account and the bank burns down, your money would not go with it.

Finding the right online bank

If you are sure you want to open an online savings account, choose the bank that offers the highest yields.

Today, some banks offer very good interest rates. Ideally, interest is compounded every day and compounded every month. If you already have a bank in mind or you already have a different account at an existing bank, ask your bank about its higher-yield accounts.

Some drawbacks

It may be very convenient making transactions online, but Internet bank services are not always swift. The biggest disadvantage of online banking is the transaction lag time.

There are online banks from which you cannot withdraw your initial deposits for 10 days. Moreover, funds that are transferred in or out sometimes take up to four business days to clear.

Ask your bank about these issues before you open an account.