Types of Insurance Policies Every Business Owner Should Consider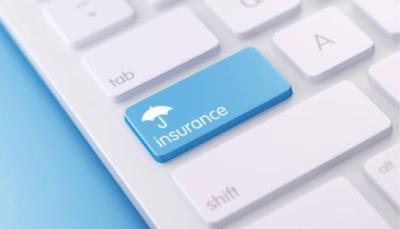 Protecting business investment with insurance is a critical part of every sensible business owner's business plan.
Insurance protects businesses from unexpected financial risks due to natural disasters, accidents, liabilities and losses, which may run in to thousands.
Protecting business investment with insurance is a critical part of every sensible business owner's business plan. Insurance protects businesses from unexpected financial risks due to natural disasters, accidents, liabilities and losses, which may run in to thousands.
Here are some insurance policies every business owner should consider to protect his investment as well as to ensure smooth running of his business.
Liability insurance
Business liability insurance covers the compensations and legal hassles resulted from the accidents, injuries, damage and loss caused by the business to third parties. There are three major types of liability insurance:
Public liability insurance

Public liability insurance protects your business against financial risk of being found liable for death, injury, loss or damage of property caused to the third party due to your negligence.

For example, if a customer slips and falls due to wet floor at your business premises and gets injured, he may sue you and claim for compensation.

Public liability insurance helps you during this kind of situations by taking care of legal and medical costs.

Product liability insurance

If your business involves in manufacturing, selling, or supplying goods, you should consider product liability insurance.

It protects your business against financial loss as result of defective product that causes injury or bodily harm to the customer.

Employers' liability insurance

As a business owner, you are responsible for the health and safety of your employees while they are at work.

An employee being injured while on the job, can file a compensation claiming that he should be given medical help and wage replacement while in recovery.

This insurance protects you from the liabilities arising from disease, fatality, or injury to employees resulting from workplace conditions or practices.
Professional indemnity insurance
Professional indemnity insurance is a special type of liability coverage for professionals like accountants, architects, engineers, lawyers, insurance brokers and financial advisers.
In case of any faulty advice/service rendered by these professionals that causes damage to the client, the professionals are legally liable to pay compensation, if the client sues them. Having this particular policy, can help you face these legalities as well as the monetary claims.
For example, a patient may sue a physician for faulty diagnosis or improper treatment.
Business assets insurance
Business assets insurance covers the business assets such as buildings, premises, equipment, vehicles, stocks, and contents against losses arising from theft, fire, flood, natural disasters or other damages.
It provides financial assistance to rebuild or repair business property so that operations continue with as little disruption as possible.
Business interruption insurance
Your business operations may be interrupted due to sudden damage caused by natural disasters or any other accidents.
As it takes time to restore your business operations and generate profits, having business interruption insurance will offer cover for the loss of income, continuing fixed costs and other expenses associated with closure of your business.
Personal insurance
As a business owner, you should take a personal insurance policy as you are the key person in the business.
Personal insurance policy covers you against the risk of death, injury, accident or illness.
It provides income replacement, creates liquidity to pay-off debts and estate taxes on behalf of you.
Having known the different types of insurance policies and their benefits, you can either opt for selected policies or a comprehensive business insurance cover, which is customized as per your business needs. Select an appropriate insurance coverage and protect your business.
Author: FinancialServicesOnline
Published: Sunday 1st August, 2021

Share this article:
Financial News & Information
Popular Insurance Articles
7 Quick Car Insurance Tips for Teen Drivers


For young drivers, getting a drivers license is like a ticket to freedom. Driving provides a number of other obvious benefits as well, and it is largely considered a rite of passage into adulthood by the vast majority of teenagers. However, there are many things to think about when you're preparing to take the wheel, including a car insurance policy.

- read more
Top 5 Reasons to Buy Insurance Through a Broker


In today's litigious and uncertain world, insurance has become a very important component of every financial plan. But, when it comes to buying insurance, consumers often get confused obout where they should start and how to decide on the best policy solution to their specific needs and circumstances.

- read more
The Cost of Cyber Attacks on Australian Small Businesses


Cyber attacks have become a frequent and costly occurrence in Australia, with small businesses being particularly vulnerable. It's crucial for small businesses to understand the impact of cyber attacks and take necessary steps towards cyber security. In this article, we'll define and explore the statistics on cyber attacks on small businesses in Australia, preventative measures you can take, as well as what to do if you are affected. 

- read more
Recent Insurance Articles
Covering the Unexpected: A Guide to Trauma Insurance for Australian Families


Trauma insurance, also known as critical illness insurance, is a type of coverage that provides a lump sum payment in the event that the insured suffers from a critical illness or injury. Unlike health insurance, which covers medical expenses, trauma insurance is designed to provide financial protection by helping to cover the additional costs associated with recovery from a severe illness or injury.

- read more
How to Save Money on Travel Insurance Without Compromising on Coverage


Travel insurance is an essential component of any trip, providing protection and peace of mind for Australian travelers. Whether you are planning a short weekend getaway or an extended overseas adventure, unforeseen circumstances such as medical emergencies, trip cancellations, or lost luggage can quickly derail your plans and drain your finances.

- read more
How to Choose the Right Travel Insurance for Your Overseas Holiday


Travel insurance is an essential component of any overseas trip, especially for Australians. While exploring new destinations and experiencing different cultures can be exciting, it's crucial to be aware of the potential risks and challenges that can arise along the way. From unexpected medical emergencies to lost luggage or trip cancellations, unforeseen events can quickly turn your dream holiday into a nightmare.

- read more
Follow us!
Financial Services Online on social media
Stay up-to-date with the latest news, views, products, information & resources from Financial Services Online