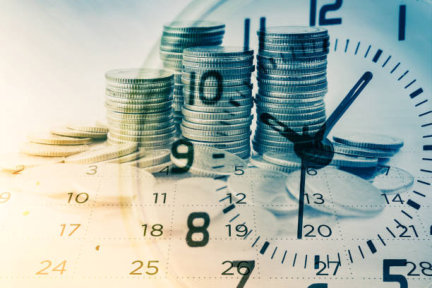 Mortgage loans come in many different forms, each with a range of options … but are they just bells and whistles? Will they all actually benefit you? In this article we look at why having a no-frills mortgage might be better - and know if or when to take on extra options.
Mortgages come with a wide variety of options, what do you do? It's simple. Keep the mortgage very simple. It will be easy to manage, set goals (Im not kidding) Often a complex mortgage will slow you down.
Rule #1
Start with the simplest mortgage and slowly add features to the mortgage.
There are many mortgage features to look at including:
Offset accounts

Splitting accounts

Fixed or variable

Interest only

Portability

No fees, some fee?

And many more
We always recommend that you contact a mortgage broker when looking at taking out a home loan so you can find out what options are available in your situation.
Before making any home loan recommendations, a mortgage broker will or should ask you to talk about yourself and lifestyle.
A mortgage should be tailored to the client, not the other way around. So, before suggesting what options may or not be appropriate to you, he or she will need to know:
whether you are employed or self employed, and details of your legal entity, if you are in a business.

how much money comes into the household each month

if you need to hold cash for periods prior to paying some bills

what level of profitability or take-home salary do you have

whether you are married, single or somewhere in-between

your financial position, including any pension funds, superannuation funds, investment property or other investments you may have

your financial goals over next 5 to 10 years

your personality traits ... are you a risk-taker, do you like to know all the details or are you a big picture thinker, etc
Only with that extent of information can the mortgage broker suggest a loan that might be suitable to you.
Given that the standard variable loan works just fine for 90% of the population, why would you need other options in your mortgage?
Well, there are some circumstances where you may need to avail yourself of some of the following.
A Split Loan
(multiple accounts)
Partners in an investment may want to split the loans up for each partner.
Each partner is then free to pay off their own portion of the loan at a pace that suits them.
That would make it much easier to apportion interest to each party and to keep track and account of who owes what on the mortgage than with a single mortgage loan account.
To achieve the same result with a single account mortgag, there would be a whole lot more accounting work required.
A
100% Offset Account
If you have a business and need to set aside some funds over periods of time (e.g. for taxation, etc), you may want to set up one or more offset accounts to "park" these funds temporarily.
This would enable you to keep (and account for) the money separate to your personal mortgage commitment, whilst enjoying a period of reduced interest because the additional funds are sitting in the offset account.
It makes accounting for the business money easy - and gives the you control over the various funds.

When looking at offset accounts, you should be aware of the tax implications. Your mortgage broker can explain these.
You should also be aware of any limits on the number or value of deposits and withdrawals.
If the offset account has a withdrawal limit of $5000 per day, for example, it could prove more trouble than it's worth if you want to move larger amounts in and out of your mortgage balance.

Split loan mortgage accounts and offset accounts are just 2 of many options you may be presented with when applying for a mortgage.

If you need a mortgage that carries a low risk - and you don't want to bear the cost of add-ons that you don't need, your best bet is to talk to a mortgage broker.
The mortgage broker will ascertain your needs and then move forward.
But always remember, a simple mortgage is a good mortgage.