Our Caravan Commercial Hire Purchase Repayment Calculator will calculate the monthly installment repayments for a Caravan Commercial Hire Purchase loan based on a given interest rate, loan term and residual or balloon payment.
Simply enter the details below and click the [calculate] button in order to calculate the monthly Caravan CHP Loan repayment amount.
Note: To simulate a caravan loan without a residual or balloon payment, use our Caravan Loan Repayment Calculator.
Caravan CHP Details: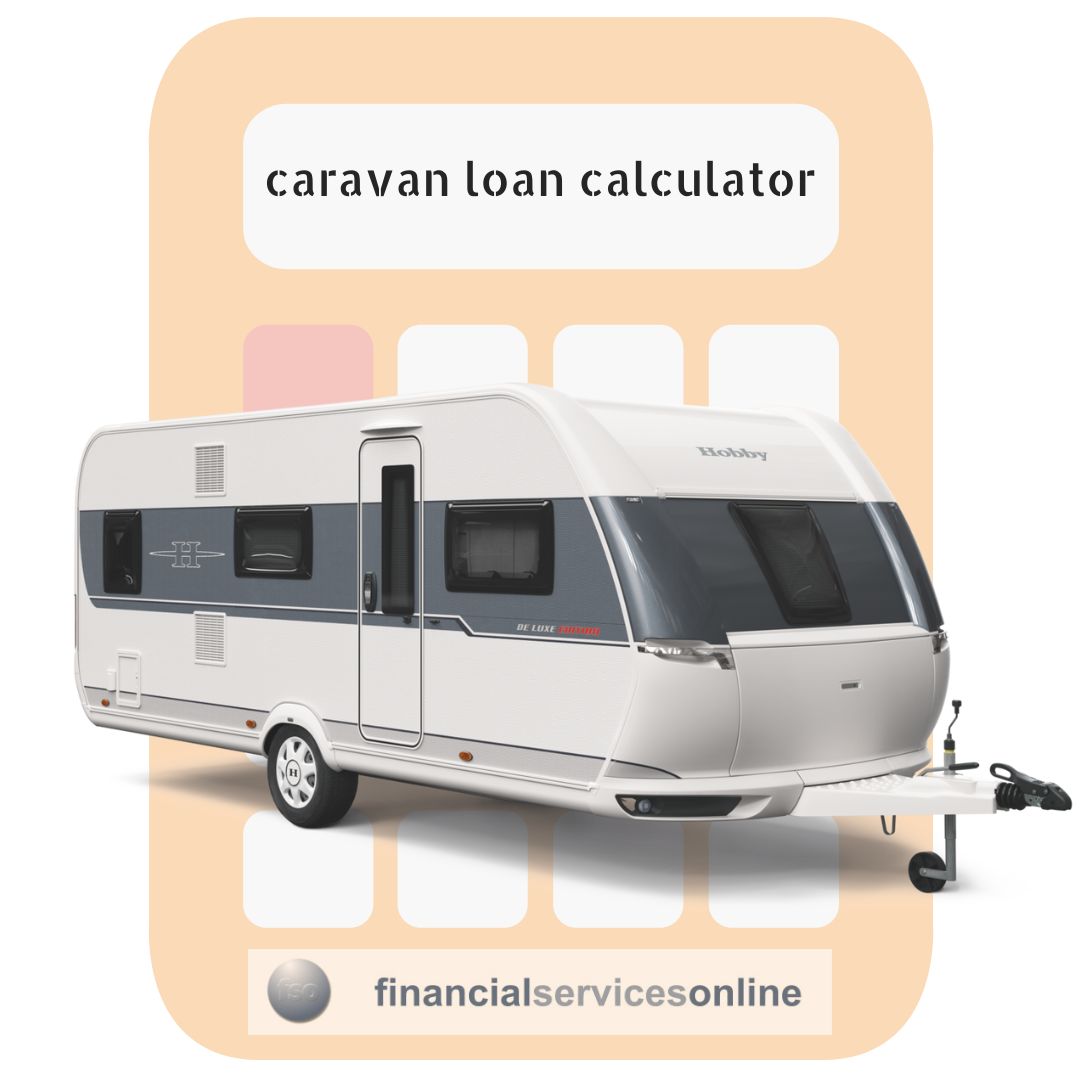 Important!
Caravan CHP Interest Rates differ from lender to lender and will depend on your individual circumstances (credit history, employment status, age, etc.). To find out if you qualify ... and for a free, personalised interest rate and repayment quote, please CLICK HERE
Caravan CHP Amortization Calculator
The following amortization graphs detail month-by-month data on the progress of the proposed loan. The first chart below examines the reducing loan balance over the course of the finance contract term. The second graph illustrates the portion of each monthly repayment allocated to payment of interest vs principal reduction.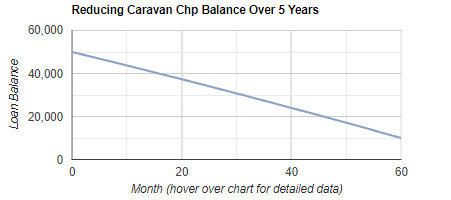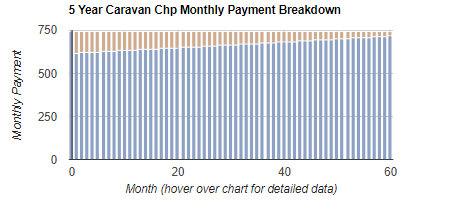 Share this calculator:
Commercial Caravan Hire Purchase Balloon
The balloon payment is the final payment on the Commercial Caravan Hire Purchase contract and, when paid, the title of the caravan passes to you.
A Caravan CHP Loan balloon payment can usually be as high as 50% or as low as 0% of the loan amount. The bigger the balloon, the lower the monthly instalments.
When selecting a balloon payment for a Caravan Commercial Hire Purchase, you should avoid setting it higher than the anticipated resale value of the Caravan at the end of the loan term.